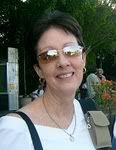 I'm really happy to welcome someone to my blog today that I consider a friend of mine and her name is:
Diane L. Wood
.
Diane
is the author of the book that I just recently reviewed, which is the book that will also be one of the prizes for the contest that ends at midnight, EST on Sunday, 11 July 2010. The title of that wonderful book is:
"ROSE: A True Lady"
.
C: Welcome to my blog, Diane!
D: Thank you, Cynde. I feel honoured to have been included. Your blog is beautiful and it's a pleasure to read.
C: Awww...you made me blush. Thanks a lot, Diane. Now before any of my readers think that I have gone crazy and just not bothered to correct words that are misspelled or maybe you didn't even notice?). I better explain that Diane is from Australia.

"What does that have to do with it?"
you ask. Well, there are quite a few words that the Australia spells using the British spelling, for instance:
"honored"
in the U.S. is spelled
"honoured"
in the Australia and the UK. So, for the sake of clarity, when we come to one of
"those words"
in this interview, I will put the U.S. spelling in parentheses, to the right of the way Diane chose to spell the word, with one exception: the word Mum = Mom in the U.S.. I'll remind you once or twice when we come upon it, but I won't keep repeating it, because it will be too distracting if I do, OK?
Now...my readers are quite interested about getting to know all about you, so let's get started.
C: What inspired you to become a writer in the first place, Diane?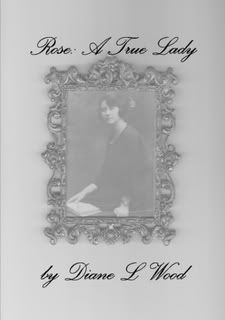 D: Our house was broken into, twice. I'd lived all my life in Melbourne and loved being close to family, friends, shops and everything else that there is an abundance of in big cities. The robberies however overshadowed those pleasures. We felt unsafe, violated. My husband had lived in sunny Queensland for five years when he was a kid and always wanted to return and live there. The robberies changed my mind about suburbia. I suddenly thought it was a good idea to move.

After we relocated to this rural area I wrote many long letters (there were no computers in those days) to family and friends telling them all about our new life and home. It was a huge contrast to the suburban rush we'd left behind, so there was plenty to write about.

It was then I discovered I loved writing which lead to the first of many writing courses.
C: Who are your favorite authors?
D: My favourite (favorite) authors are those who write their own or family life stories and then one way or another get their books into print and into the hands of readers. Ordinary people do extraordinary things. They're tremendously inspiring.

The mainstream authors I favour (favor) are
Diana Gabaldon
("Cross Stitch"
("Overlander"
in the US) and
"Lord John books")
and
Stephanie Meyer
("The Twilight Saga" series)
.
Both tell great yarns. There are many great authors, these two in particular made me feel as if I was there, watching the story unfold before my eyes.
C: Is there a particular novel that you've read which made a lasting impression on you?
D: Yes. It was the first novel I read. I was about ten years old and we were away on a family holiday. I was bored. My father handed me a tattered old paperback,
"Tarzan of the Apes"
by
Edgar Rice Burroughs
.
I read the whole book in one sitting. It was leaps ahead of the library books at school. To this day I can recall pictures the story put in my brain.
C: A project like writing about your grandmother's life must have been a monumental task. Can you talk a little bit about how you went about gathering all your facts, and then how you organized them into the final masterpiece of
"ROSE: A True Lady"
. (In other words, did you use an outline, etc.?)
D: It began with the idea of bringing together as many memories about Nana as I could possibly collect. To do that I realised (realized) I needed to talk with those who lived a good portion of their lives with her, namely her children. They were all (except Mum) (Mom) two states away in Melbourne or rural Victoria. As it happened, I was going to my niece's wedding in Melbourne and decided to extend my stay to visit those relatives. My parents were there and the three of us spent a day at each of my aunt's and uncle's places. The third brother was ill. I did a phone interview with him a month later. While there, I spent a day at the State Library going through old newspapers recorded on microfiche film. I gleaned as much information as time allowed about the 1918 flu epidemic and the horrendous 1939 bushfires.
(Above, is a photo of the "Book Launch" at the 80th birthday party for the author's mom. Seated is Diane's mom, and she perusing "ROSE" for the first time as Diane looks on.)
At home, I transcribed the taped interviews, including three shorter interviews I'd taped with Mum (Mom). People don't usually remember events chronologically. Once the transcribing was complete, I put the stories from one interview into chronological order, with a subheading (for ease of recognition). Then, I merged the other interviews in with the first. I must add, there was a great deal of editing needed, because our spoken language is quite different from our written language.



The Internet is a wonderful tool for writers. I used it for yet more research on events and historical facts, etc.

All along the way, people were most willing to help when I asked for relevant information. A single phone call to The Royal Life-Saving Society in Victoria and Liz Moran mailed a heap of copies of old records about the Edithvale Branch. It was wonderful of her to do that.

Warren, a friend, offered to do the hypnotherapy session which added another dimension to the story.

Sadly, while working on the story, Mum's older brother passed away. I knew then I had to give myself a deadline to get it into print. Mum's 80th birthday was coming up, so I pulled out all the stops and went for it. Our southern rellies (relatives) came to Mum's celebration along with my family living here and I surprised them all with the book launch.
C: When can we expect something more from you and what will it be about?
D: My current project is the life and times of my Dad. It's coming together faster because he's jotting down all he can remember and I have one person to consult with instead of many. It's an interesting read. He lived his younger days in a time when people made do with what they had or made it with their own hands or went without. And as he has said on a number of occasions, I don't know why my mother didn't shoot me when I was a kid. I was a spoilt (spoiled) terror.

In his story, he grabbed a five pound note from off his sister's hand. He ran with it, with the full intention of having her chase him. She did. You'll never guess where the money finished up.

Also, a short story is almost ready for posting on:
http://dianelwood.blogspot.com/
C: Tell us about the competition in which you won a car and a trip to Tahiti. What were all the particulars of the competition and what did it feel like to win such huge prizes? Was it a writing competition?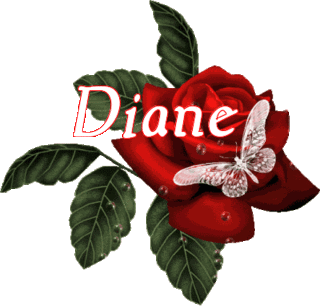 D: It wasn't a writing competition, Cynde. Many years ago, before I discovered writing, I lived in Melbourne and regularly bought the "Family Circle" magazine. In one edition, "Eveready" batteries had a competition in which the entrant was given clues to find the buried treasure on a little map. The spot was 2/3 of the way between point 'A' and point 'B'. Being a stickler for accuracy, I used a ruler to find the exact spot, I marked it with a dot, and put a "cross" over the dot. Obviously, the officiator used a template to check entries, and I won second prize. I hear you wonder, "What was the first prize"? It was a fur coat and a gold ring with a very large diamond on it. I was extremely lucky to have won second prize; the prizes were the car and the trip! At the time, we had three young children and one income, and the win helped us financially, plus it also gave us, a set of struggling young parents, a relaxing, carefree break from our much-loved children.

When I received the letter informing me of the win, I didn't believe it. I rang the company to confirm it. Before I put the phone down, my heart raced, my body zinged!

I rang my husband at work. He had to come home. He couldn't focus on the job at hand. He walked in the door with a huge grin on his face. I raced the length of the kitchen and jumped into his arms. We twirled around laughing and giggling like a couple of school kids.

Over the following weeks we told all our family and friends. All of them except my mother said something like, "You dirty rat! Congratulations." It doesn't sound like much, but everyone we knew called us rats or mongrels (or other stronger words) in the same congratulatory sentences. It got to us a bit. We swore we'd never tell anyone if we won something in the future. Mum simply said, "Good on you. Well done!"
C: Your Mom sounds like a special lady. I'm really proud of you for winning that contest, too. It couldn't have happened to a nicer girl. Congratulations, and I hope you win another just like it, but this time for writing!
Speaking of contests: What other contests/competitions have you won/placed in, and what advice could you pass on to aspiring writers about how to prepare for entering into contests themselves?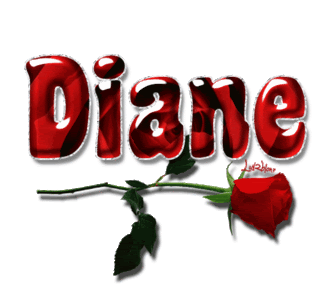 D: A few years back the local free newspaper ran a Valentines Day Competition. I won it one year and came in second the next.

I used to enter a lot of short story and poetry competitions. I entered one children's story in a literary eistedford and it would have been a contender, according to the adjudicators critique, had I not used 'it's' when the correct word was 'its.' I was so wrapped up in telling the story and getting the presentation right, I totally missed the error.

My advice:
1. Make sure your story has a kick in the tail.


2. Edit your story to within an inch of its life.
3. Ask others to read it, then edit it some more.
4. Read the competition guidelines several times and make sure your entry complies exactly.
5. Enter local competitions (because usually there are less entries), competitions which you are asked to pay a small entry fee (again there are usually less entries), and particularly competitions which supply a critique of you work. (Feedback is worth its weight in gold.)
6. Once you have submitted your entry, get on with your next project and keep writing.
C: What other projects have you already completed and where can we find more of your work published and/or posted?
D: Over the years, Cynde, I have completed many short stories and children's stories, many poems, a short play, a short song, a 62-part serial and three full-length manuscripts.
A serial entitled:
"SYNCHRO"
A short, short story, entitled:
"REVENGE"
A short story entitled:
"Ancient Earth"
"Diane L. Wood's writing bio"
In 2000, I played a major role in publishing an anthology with our now defunct local writer's group. It was a huge learning curve. I learned a lot about self-publishing. I recommend any aspiring writer to have a go at self-publishing. It's the quickest way to get your work into the public arena. A mainstream publisher has its advantages, too. I can dream!
C: What advice would you give to an aspiring writer?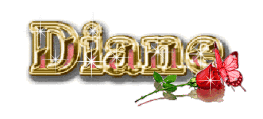 D: To those who have just begun their writing path I would say, read a lot of what makes your heart sing, be it poetry, fiction, non-fiction, newsletters or whatever. When you find what you most love to read, start by writing in that area. When you've got a lot of experience in your heart-held field, you can try other stuff.


Join a writer's group and/or a critique group. Be brave when told what is wrong with your story/poem and take it as a compliment that your piece has been read and the reader takes the time to give feedback. It's invaluable. Ask friends and family to read and give honest critiques. Hope they do tell you where your piece needs attention and be grateful. Some writers pay a lot of money to have this done professionally.

Remember, everything can be changed.



Writing a story is the easy part. Editing takes many times longer. Sink your teeth into the long haul and you will produce the highest standard of writing. When you feel the 100 or so edits you've done has produced the best manuscript you can, send it to publishers or if you're impatient like I am, publish it yourself through web-sites like
lulu.com
.
It's free to use up to the point of buying a copy of your book.

Write till you get it right. Most of all, enjoy it!
C: Thank you so much for visiting my blog, Diane. I hope you enjoyed yourself and that you'll return when your next book is published.
D: I would be glad to. Thanks, Cynde.
Well, there you have it, folks! Another interesting interview with an up-and-coming author. Be sure to keep an eye out for the new stories that
Diane
will be posting. She is
definitely
a writer to watch!!!
Until next time...stay safe, stay well, and may the Lord bless you all.
Cynde

Please visit my other blogs:
Cynde's Daybook
~and~
Usurper Exposed
. Thank you!