The UNIQUE/ARISE Exhibit which includes my short story, "The Rose", and is located at the Health Sciences Library, SUNY Upstate Medical University, 766 Irving Avenue, Syracuse, New York, and begun on, 01 December 2010 will remain in place through 31 December 2010. If you live in the area, please make an effort to visit the display; it really is incredible!

I am still experiencing difficulties with my laptop. I have obtained a new one, but have not been able to set it up yet. My plan is to start the New Year off by using my new laptop in the first of a no less than bi-weekly (and preferably weekly) posting to my blog. That way it won't be so overwhelming for me, and you won't feel like I have disappeared from the face of the earth.

Tomorrow is Christmas and I would like to wish everyone a blessed, safe and Merry Christmas with their family and friends. Furthermore, may you all have the Happiest of New Years as well.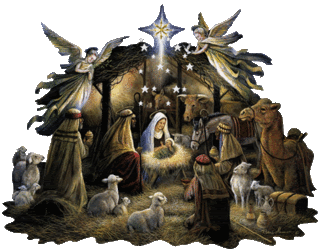 Merry Christmas to all and to all a good "write"!

Until next time...stay safe, stay well, and may the Lord bless you all.
Cynde

Please visit my other blogs:
Cynde's Daybook
~and~
Usurper Exposed
. Thank you!