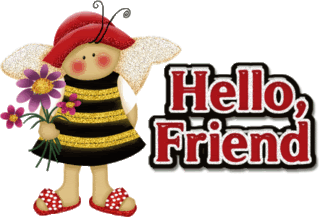 Hello, everybody! It's been quite a while since I've been able to post on my blog and to some of you, my story may seem quite hilarious, but at the time, it was not funny to me at all.
I had just signed on to my laptop, and I had only been on it for about ten minutes when it decided
on its own
to log off and do its own thing. It proceeded to do some strange number entries, then it went blank for a little while, and then (this is what scared me!) it said, "preparing desktop..."
After another ten minutes, it opened up to my laptop's desktop, and do you know what I discovered? That blinking computer had wiped out
everything
that I had on my desktop! Plus, I did not recognize
anything
--the font looked weird and the setup looked like it did from my
very first computer
, back ten years ago.

In addition to that, I went to see if it had done anything to my manuscripts or any of my short stories, etc. and it told me that I did not have access to
any
of those files. In fact, I went through everything, and I no longer had access to
any files!
It was like I was living in
"The Twilight Zone"
. I didn't have access to my emails, it wouldn't let me log-in anywhere, and it wouldn't even send tweets to anyone. All I could do was get on the Internet and lurk. It was awful. And it's
still
like that. I can't do a
thing
with it.
"Do any of you have any idea how I can fix this?"

My husband is getting my a new laptop (Praise the Lord!), but I
still
won't have access to my manuscripts until I fix the other laptop, so I need to get that fixed right away. In the meantime, I will keep on writing.
Speaking of writing...
I am now an official "published author"!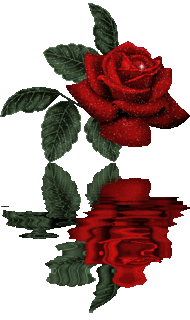 A short story that I wrote entitled
"The Rose"
has been accepted for publication in an eMagazine called
"UNIQUE/Arise2010"
. It will not be available until sometime in October, following
The Unveiling Celebration
and kick off of a two-week art show/exhibit at the
Szozda-McGowan Gallery
in the
Delavan Center
in Syracuse, NY, from
5 to 7 PM
on
Wednesday, 20 October 2010
, at which time I will post a story with photos
and
the short story. (I have been asked
not
to post my short story,
"The Rose"
, until
after
it has already been published in the
"UNIQUE/Arise2010"
eMagazine.)

OTHER NEWS:
You may remember that I had a couple of workshops lined up to take at the
"Savvy Authors.com"
website. Well, because of the
"snafu"
with my laptop, I missed quite a bit of the
"Tickets to Ride: Basic Historical Research Workshop"
, Dates:
30 Aug-05 Sept 2010
, with instructor:
Beth Daniels
; however, she supplied a
pdf
of her entire workshop, and I made a
pdf
of the notes because there is so much good information in there. The little bit
I did
get to interact with her, I learned a lot! She is a wonderful teacher.
And currently, I am borrowing a laptop so that I won't miss out on the other workshop, which is:
"Creating Your Own Book Trailer"
, Dates:
06 Sept-17 Sept 2010
, with instructor:
Kris Tualla
.
This workshop has been absolutely amazing so far. I have learned
so much
, and it's been a lot of fun, too.
The instructor,
Kris Tualla
, is not only an instructor, but she's an
incredible
author. Without even knowing who she was, back in July, I had already bought one of her books called
"A PRIMER FOR BEGINNING AUTHORS"
(it's
great
, by the way) and the other one that she has available, which I'm
definitely
going to buy is:
"A WOMAN OF CHOICE (The Hansen Series)"
. Be sure to check out:
"Kris Tualla's Amazon & Kindle Books"
for any new releases because a new book will be released in November 2010.

Well, I guess I've kept you long enough, huh? That's about all the writing-related news I have for you at this time. Stay tuned and keep checking back in, OK? I'll try not to be gone for so long next time. And I should be on my new computer for my next report, unless I sneak a quick one in before if arrives.
Until next time...stay safe, stay well, and may the Lord bless you all.
Cynde

Please visit my other blogs:
Cynde's Daybook
~and~
Usurper Exposed
. Thank you!