I would like to take this opportunity to welcome Mary Cunningham, the author of the wonderful, four-book (so far) "CYNTHIA'S ATTIC SERIES", to my blog.
C: Welcome to my blog, Mary. It's an honor to have you here, and thank you for agreeing to do this interview.
M: You're welcome, Cynde.
C: I have read in several of your personal interviews that your inspiration for the
"CYNTHIA'S ATTIC SERIES"
came from: a recurring dream that you had for more than 20 years about a mysterious attic. You stated that after finally telling a
friend about the dream, you realized it took place in the attic of your childhood best friend, Cynthia and that unfortunately, you stopped having the dreams after that. However, lucky for us, it was then that you decided to write a 5-page memoir that turned into four (4) young reader books (so far).

Could you tell us who inspired you to become a writer in the first place and why?
M: I must have inherited the desire to write from my dad. He was a journalist for over 40 years and my inspiration and roll model. In fact, I'd go with him, on occasion, when he interviewed an interesting character for a story. He was also responsible for my love of fantasy/fiction. When I was a child, hardly a night went by that he wasn't making up a bedtime story. Wish he'd been around to see my books!
C: Awww...I
love
that story, Mary. My dad inspired me, also. I bet our fathers are together, watching us from heaven, and talking about
your
books
right
now.
According to you, the character of "Cynthia" in your series represents your childhood best friend, Cynthia. Furthermore, the character of "Gus" is supposed to represent you, and "Molly" the dog is supposed to represent your beloved 16-year-old terrier/mix dog named Molly that died while you were writing
"THE MAGICIAN'S CASTLE"
.
Do any of the other characters represent someone special and if so, who?
M: Oh, there are so many! But, I'll try to name one of my favorites. In "THE MAGIC MEDALLION", Cynthia and Gus travel back to 1934 where they meet a very familiar-looking cave guide. Without giving away too much of the story, Gus realizes that the teenage guide is her dad. This storyline is very special to me because, as you know from the previous question, my dad was very influential in my writing, and I loved hearing stories about his true experiences as a guide. That part of the story still gives me chills when I read it.
C: It gives me chills, too, Mary! It's great.
Also, excluding the characters of Cynthia and Gus (who represent your childhood friend and yourself, pictured in the photo on the right), plus Molly the dog, which character is your all-time favorite and why?
M: Without a doubt, my favorite character is Mud Bug from "CURSE OF THE BAYOU" I love his intuitive spirit, his dialect, his sense of humor and his good heart. His character was so easy to get into because I could picture him perfectly and became very attached to his" voice." I lived in Louisiana for a year, and my heritage is French, so I felt much at home not only writing his character, but the entire story.
C: I know that you have been asked several times about whether or not you would write a "book five" in the
"CYNTHIA'S ATTIC SERIES"
.
Have you made a decision on whether or not you will, and if not, which way do you think you are leaning?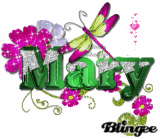 M: Let's just say, I hope to! I was so mentally tired after the whole process getting the 4th book written and released that I felt the need to step away for awhile. My plan is to write book 5, but a great storyline has yet to jump into my thoughts. I can't, however, let Cynthia and Gus go, yet. Stay tuned!
C: Also if not, would you consider a bribe? (LOL!)

M: A bribe? Most definitely! I'll accept a check or cash. LOL!
C: OK, fan--you
heard
her. Let's get that money rolling (Just kidding!)
C: Do you have plans for a book/series following completion of the
"CYNTHIA'S ATTIC SERIES"
?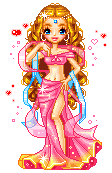 M: Not sure I have a series on the horizon, but I'm working on two adult mysteries. One is a serious, time-travel and the other, a (co-written) mystery/satire. I'm having a tremendous amount of fun writing both of them, and am surprised that I'm able to leap from one to the other without getting the "voices" confused because they are very different.
C: If so, could you give us a tiny hint of what it/they might be about?
M: The serious mystery is about Marley and Kate, lifelong friends. Marley's teenage granddaughter, Claire, has just been killed in an auto accident. They have the ability to travel back in time and change the outcome, but, if successful, will another teenager die in Claire's place?

The satirical mystery is about a (very inept) travel agent/investigator who is reluctantly drawn into trying to clearing her former stepmother, who has been a thorn in her side from the moment they met, of a strange murder.
C: Would you please describe for us one of your typical writing days, from start to finish?

M: I wake up and have some coffee. Turn on my computer. Have another cup of coffee. Open my e-mails. Hit delete 75 times, or so. Have another cup of coffee…well, you get the idea. I try to write every day. I don't like to force it, though. If the words aren't flowing, I do something else and then go back to it. I love writing when my brain is working so fast, my fingers can barely keep up. I guess my only ritual is that (oh, this is going to sound really weird) I must have my shower and be dressed before I can write. I have a friend who writes in her jammies. Not me! Oh, I don't have to be in black dress slacks and white cashmere sweater! Jeans and a T-Shirt do quite nicely. Just so I'm dressed.
C: What are the best pieces of advice you would pass on to someone aspiring to become a published author?
M: I'm going to give two that have been crucial to my writing:


1. A very generous NY editor gave me a critique years ago that probably led to getting the first two books published. She said, "Too much telling. Not enough showing." I had no idea what that meant until I did some research on various writing websites and blogs. I had one of those "light-bulb" moments and spent the next six months doing rewrites that moved the storyline through dialog and action rather than simply telling the reading what was happening.

2. The second is very simple. "Write what you know." It's so much easier to write about familiar topics. Since the original setting for "CYNTHIA'S ATTIC" is in my hometown, Corydon, Indiana, and takes in many childhood memories, much of the research was already in my head. And, I have old family pictures of many of the ancestors that play important roles in the books.
C: Excellent advice, Mary! That's why your books are so much better than others in the same category. You're of the few authors that actually remembers, then follows your own amazing advice.
M: Thanks, so much, Cynde, for the interview. It's been a pleasure being a guest on your website!
C: The pleasure was
entirely
mine, Mary...and I'm sure that my "followers" and anyone dropping by this blog has enjoyed this interview as well. I really hope that you'll agree to come back again in the future to discuss any new work you've done and catch up on what you've been doing. This has been so much fun for me. Thanks again, and God bless!
IMPORTANT INFORMATION:
The first book in the series, entitled
"Cynthia's Attic: The Missing Locket"
was already reviewed for you on my blog
here
.
"Cynthia's Attic: The Magic Medallion"
is the second book in the series, and it was already reviewed
here
.
The third book in the series is entitled
"Cynthia's Attic: Curse of the Bayou"
and has already been reviewed for you,
here
.

"Cynthia's Attic: The Magician's Castle"
is the fourth and final book (so far) in the four-book
"Cynthia's Attic Series"
written by
Mary Cunningham
, and that has already been reviewed for you,
here
.
Also, anyone wishing to learn more about the author,
Mary Cunningham
, please visit her website by clicking
here
.
IMPORTANT COMMENT:
Let me say that you
could
read each of the books without reading the others, and
still
get a lot of enjoyment out of them. However, I
highly
recommend that you read
all
four of the books in this series! If you don't, you would be missing out on
loads
of fun and adventure, plus I think you would
really
regret it.
Until next time...stay safe, stay well, and may the Lord bless you all.
Cynde

Please visit my other blogs:
Cynde's Daybook
~and~
Usurper Exposed
. Thank you!